Bij Outdoor Escape Weert hebben wij twee verschillende locaties. Klimbos Weert en Antje van de Statie. Elke locatie biedt haar eigen arrangementen aan om uit te kiezen. Zo kan je in het Klimbos natuurlijk erbij klimmen, maar ook genieten van wat te eten na afloop. Bij Antje van de Statie bieden we weer hele andere opties aan. Alle opties staan hieronder op een rijtje per locatie.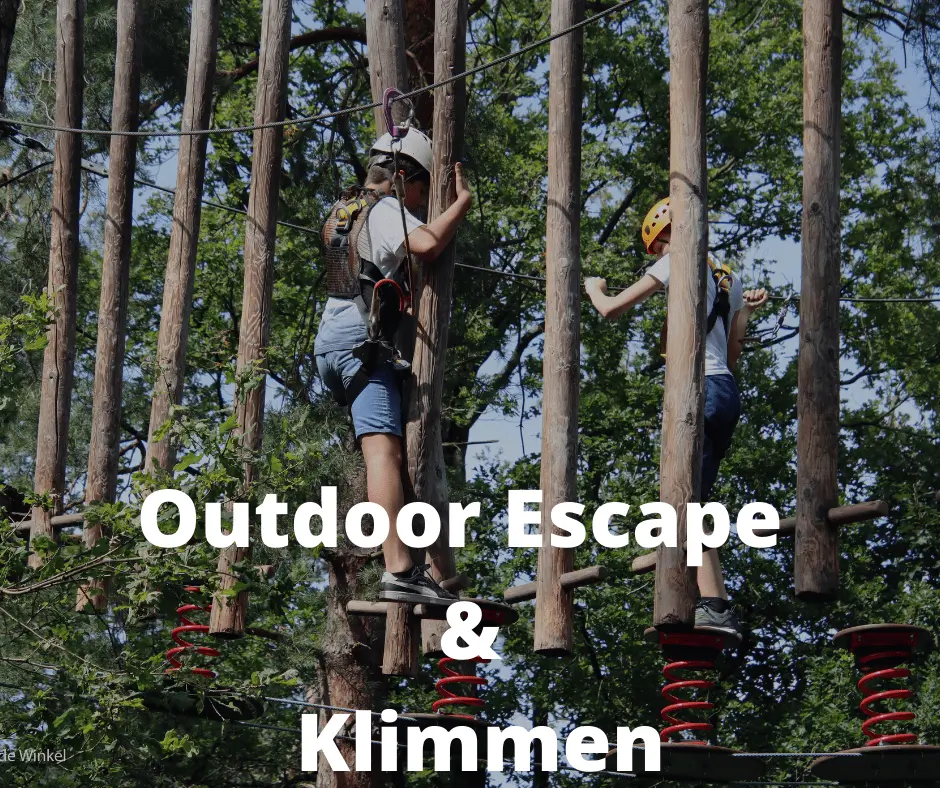 Op zoek naar een actief dag vullend programma? Dan is dit dé optie! Begin met een outdoor escape in het recreatiegebied de IJzeren Man, om vervolgens nog de bomen in te gaan voor het volgende avontuur!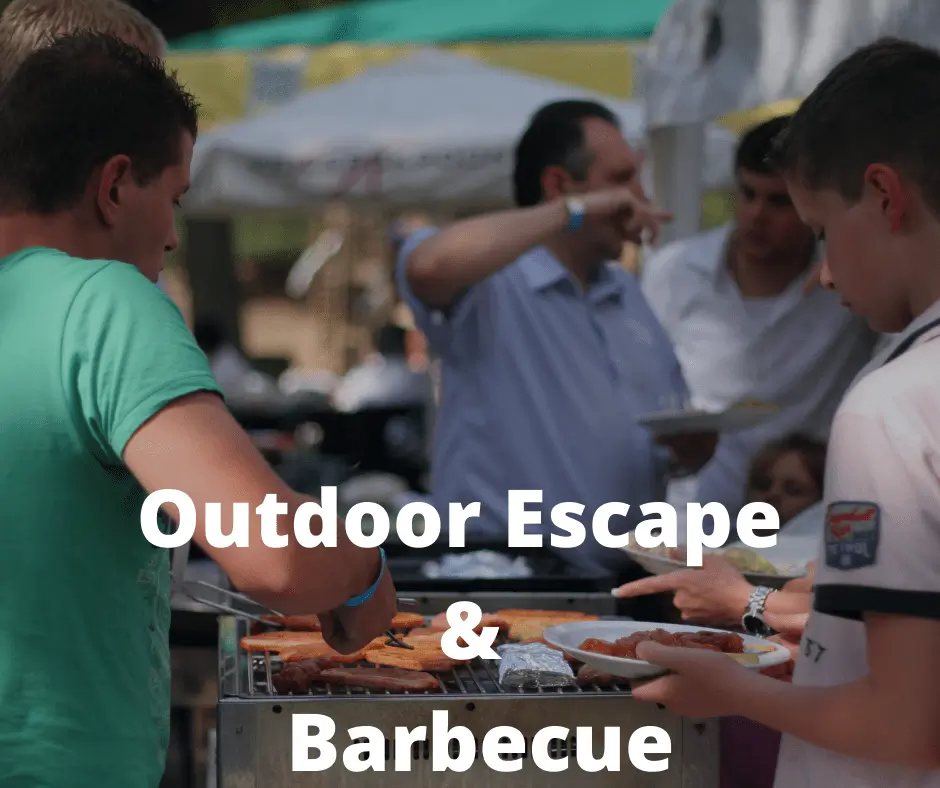 Na je escape genieten van een lekker barbecue? Bij de beachclub, gelegen in het recreatiegebied is een heerlijke barbecue te boeken voor je hele groep! Met verse en heerlijke producten van de lokale slager!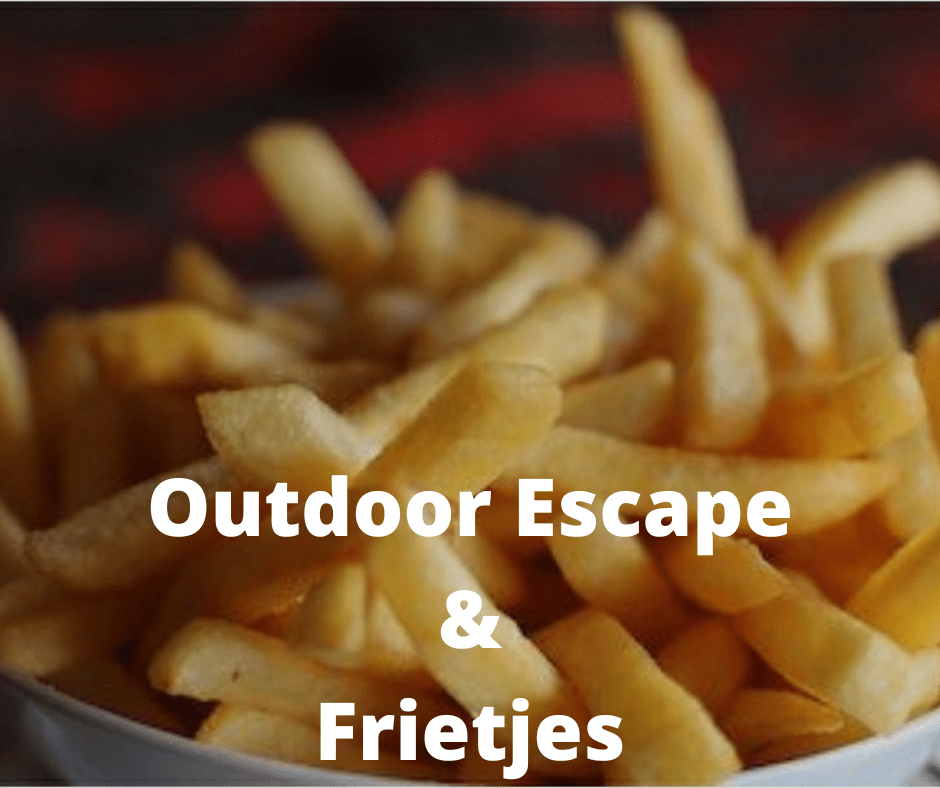 Voor de hongerige escaper zijn er frietjes bij te boeken. Je krijgt een portie friet, een frikandel, kroket, knakworst of kip-frikandel en een drankje naar keuze te nuttigen bij de Beachclub van het zwembad de IJzeren Man.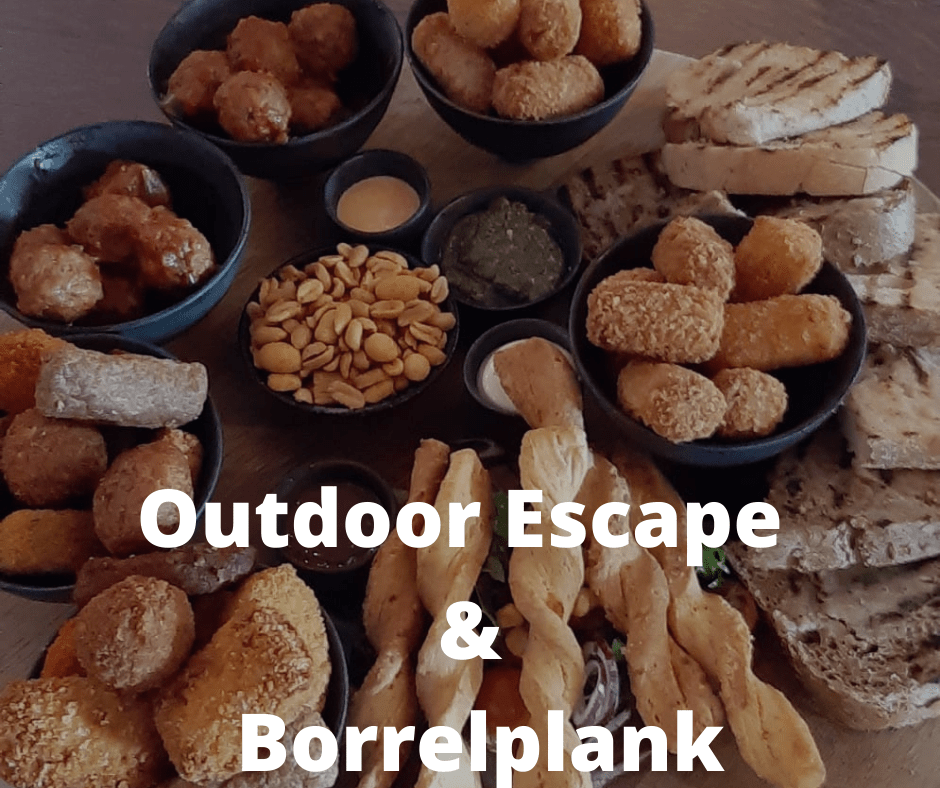 Van de wereld redden krijg je ook honger, logisch! Daarom kan je bij Antje van de Statie je escape beginnen of eindigen met een lekkere borrelplank! Met kaasstengels, knoflookbrood, piri piri gehaktballetjes, en nog veel meer!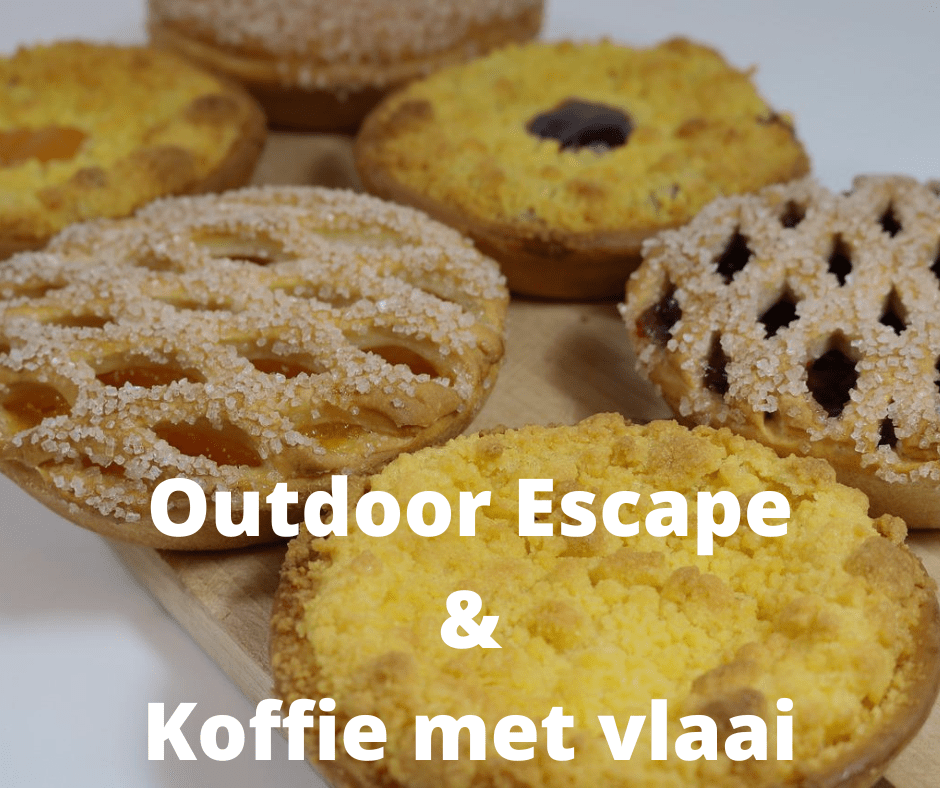 Terug in de geschiedenis en start met de meeste beroemde vlaaien van Weert. Geniet van de echte vlaaien van Antje en een koffie naar keuze, voordat je met de escape begint.